Demonstrate your Java programming skills by participating in an Oracle Academy Java Programming Competition!
Use Java, the programming language used by more than 9 million developers worldwide, to develop an interactive application or game. Showcase your skills within a national competition that can help you stand out.
The competition is open to all students who are enrolled to colleges/universities.  Fore more information regarding the event feel free to visit their official website at https://academy.oracle.com/competition/ or you can register using this link for  Phlippines. Competition is open until April 26, 2013.
The Digital Freedom Foundation announce the registration is open for Culture Freedom Day celebration and will be celebrated the 18th May 2013 for a second time.
They are expecting more participants this year and therefore they  will also ship a startup kit to all pre-registered team (team registered before April 14th). If you want to organized this event you can create a wiki and register your team on the following link:
[1] http://wiki.culturefreedomday.org/CreateYourEventpage
[2] http://www.culturefreedomday.org/cgi-bin/register.py
What is FREE CULTURE?
For many Free Culture is the logical extension of the Free Software philosophy applied to cultural and artistic work, initiated in the mid eighties by Richard M. Stallman. The term "free culture" itself was originally the title of a 2004 book by Lawrence Lessig, considered a founding father of the free culture movement. Mr Lessig has indeed succesfully channeled this natural evolution into a dedicated movement for people who cared little about writing software and created specific licensed specifically tailored for work of art rather than software.
To know more about this event you can visit their official website at http://www.culturefreedomday.org
The
Mozilla Philippines
successfully organized the first mobile event in Zamboanga City, dubbed
Zamboanga Goes Mobile -"Open Source Style"
last March 16, 2013 , hosted at E-Learning Centre Inc. together with
Globe Labs
who also supported the event by sponsoring some prizes and the venue internet connection.
More than 75 participants from Zamboanga Peninsula attended the event, which aims to introduce the Firefox OS and Firefox Marketplace in the Region. Mozilla Philippines team who is present on the event is Mr. Jean Austin Rodriguez, Mr. Kemuel Domanog , Ms. Joyce Domanog , Mr. Robert Reyes and me as the one who organize the event.
Starting with the community meetup event with the first lecturer from Mozilla Philippines, Mr. Jean Austin Rodriguez who introduce Mozilla, Mozilla latest products, tool and innovation.
For the afternoon session,
Ms. Joyce Domanog
, introduce the Firefox OS with the demo device. Followed by
Mr. Bob Reyes
answering all questions regarding Firefox OS.
The Zamboanga Goes Mobile – "Open Source Style" is a success thanks to the participants who attended, E-learning Centre Inc. for the venue, Globe labs for sponsoring the internet connection, and lastly the Mozilla Representative (PHL) and student's volunteer who supported the event.
After the event, we have our organizer dinner at Distrito, Paseo Del Mar with our Students volunteer .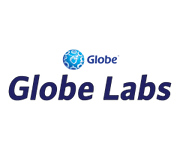 The Globe Telecom Company, one of the leading telecommunications company in the country supports another  Mozilla-PH event which is the Zamboanga Goes Mobile- "Open Source Style".
The Zamboanga Goes Mobile -" Open Source Style" event which will be held at E-learning Centre  on March 16, 2013 that will bring Student Developer, Developer and  I.T. Enthusiast from Zamboanga Peninsula , who is interested to learn more about Firefox OS . Globe Telecom company will join us and  sponsor the internet connection during the event.